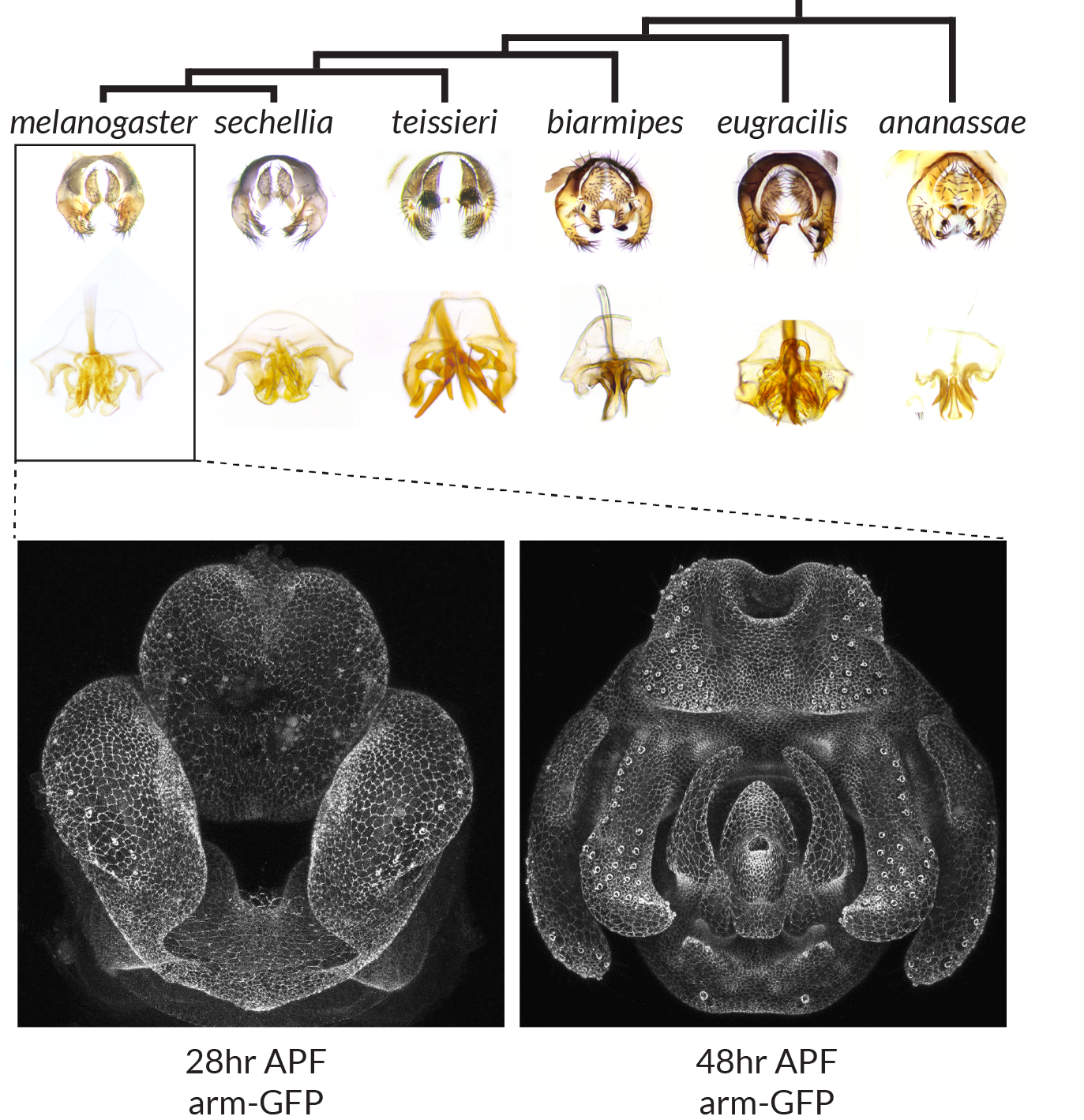 Evolution and development of Drosophila genitalia
Top: Adult morphology of the periphallus (top) and phallus (bottom) for different Drosophila species. Bottom: Confocal images of pupal genitalia at two time points during development from a transgenic Drosophila melanogaster line containing armadillo fused to GFP. APF: after puparium formation.
We're inspired by foundational work in evolution and development, where important genetic changes often lie in regulatory regions that turn genes on and off in specific tissues [1–3]. However to understand how these mutations exert their effects, we need to know when and where genes are expressed in relevant tissues. For this type of data, we need only look to the Drosophila embryo, where decades of research has identified the transcription factors that form the body plan of the fly [4,5], and where their precise locations can be measured in exquisite quantitative detail [6–8]. Several groups have leveraged these resources to study body plan evolution [9–11], but body plans evolve slowly, which makes it difficult to identify causative mutations or characterize their effects.
To realize the potential of Drosophila genitalia as a model system, we're building a map of transcription factors during pupal development.
This is when many genital structures form. We hope this resource will be useful to anyone interested in the emergence and divergence of these structures, and we are happy to apply our methods to additional genes suggested by the community.
---